Welcome!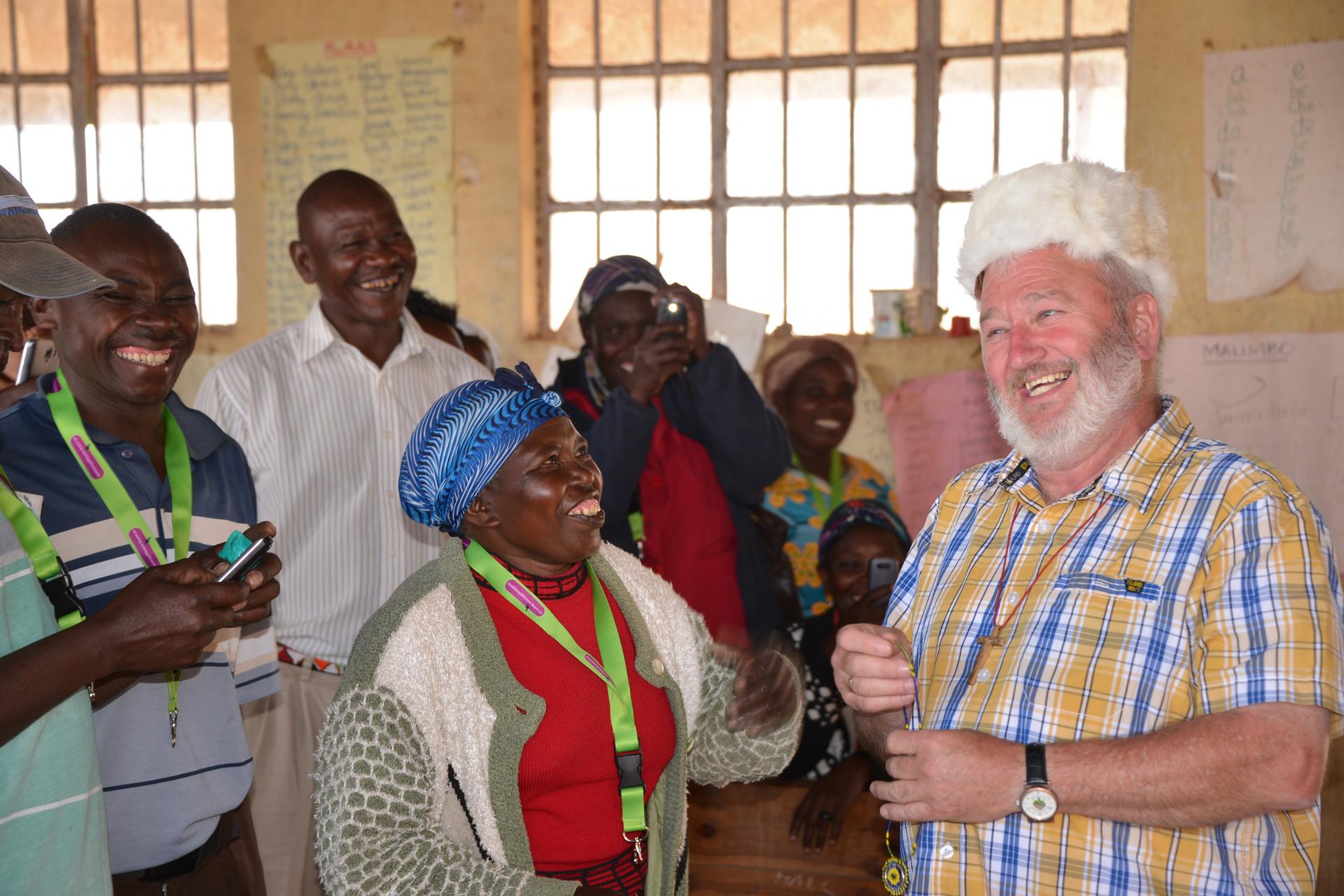 Those who are ready to see their brother / sister in strangers will be richly rewarded with heartfelt encounters. One of these encounters was the initial spark for me to found the goat project "Ziegen für Mweiga".
After the successful transition to independence, we have been involved for years in the desert-like Solio region with rainwater-harvesting, tree planting, school gardening, goat projects and the construction of sustainable school kitchens.
Dear visitor,
please surf through the pages and immerse yourself in the miracle of transformation that many small steps and donations can bring about. Yes - many small steps have turned the lives of so many people and made their live more comfortable. Participate and become part of our commitment,
Yours

Ulrich Frey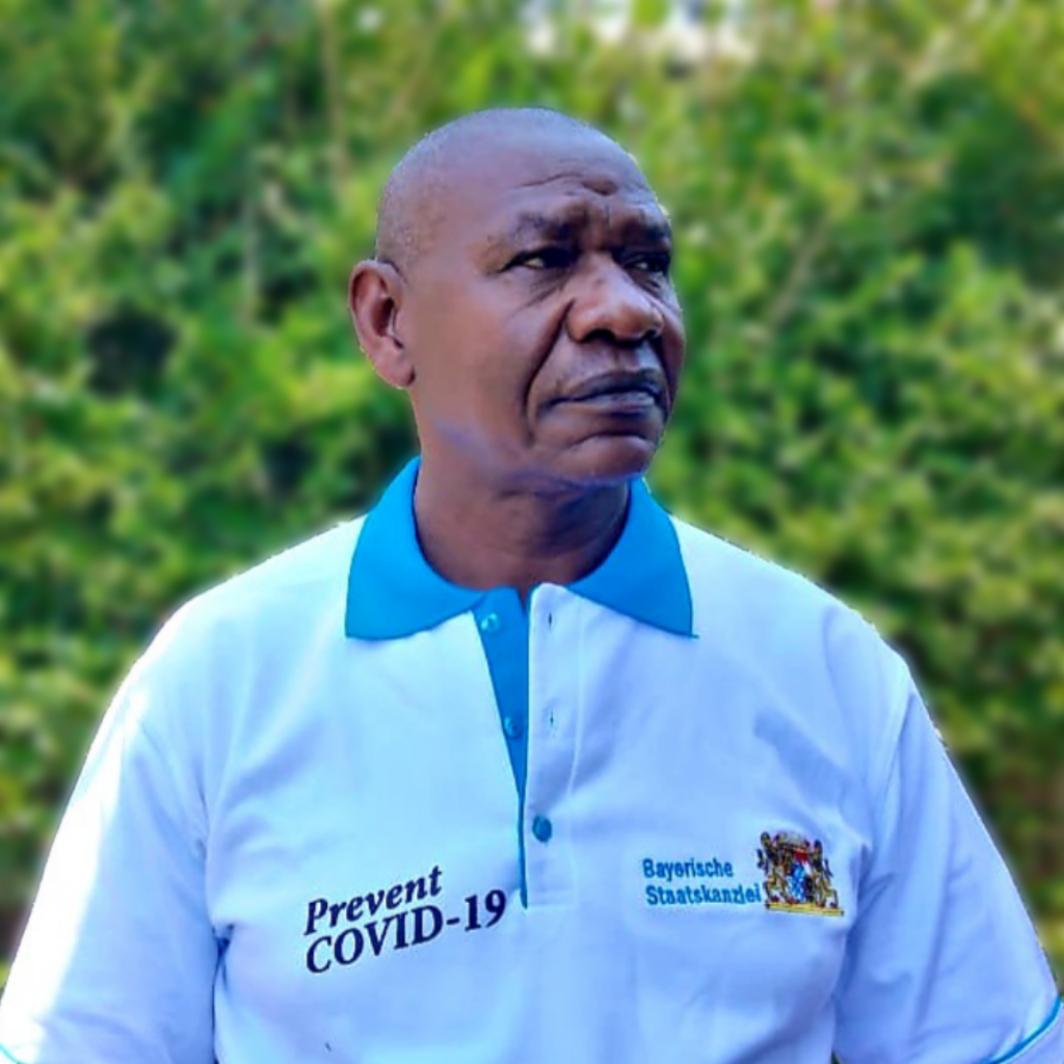 "Not all of us can do great things. But we can do small things with great love." – St. Mother Teresa of Calcutta
Welcome to Solidarity Association in Kenya. We are a leading community-based organization fully registered in Laikipia County, Kenya, working in collaboration with the community to bring real and sustainable change in people, families and communities affected by social and economic injustice, poverty and marginalization.
In the last 12 years, with assistance from our Worldwide Patron Mr. Ulrich Frey, we have partnered with individual friends, organizations, local communities and government to foster a just, fair and sustainable society where everybody enjoys the right to a life of dignity and freedom from poverty. Through simple, appropriate and socially humane interventions, we realize steady improvement of life for very poor, needy and vulnerable groups of people in our community.
Our current operations are situated in Nyeri and Laikipia counties in Kenya, and focus especially in Solio Settlement Scheme where poverty, food insecurity, illiteracy and disease are rampant among a population of 15,000.
Our strategy is to build an economically empowered and socially resilient community through participatory, community-based and sustainable projects targeting the vulnerable in community especially women, youth, disabled persons and the elderly in areas of education improvement, food production, environmental conservation, social justice and Fairtrade. This is not only satisfying but truly an encounter with Christ that gives great personal joy and fulfillment.
We welcome you to be part of this great journey. We kindly request you to leave us a comment or question, and we shall gladly respond. We look forward to working with you and request for your support through prayers, by spreading the word and through financial assistance.
Welcome
Steven G. Waweru – Board Member, Solidarity Association in Kenya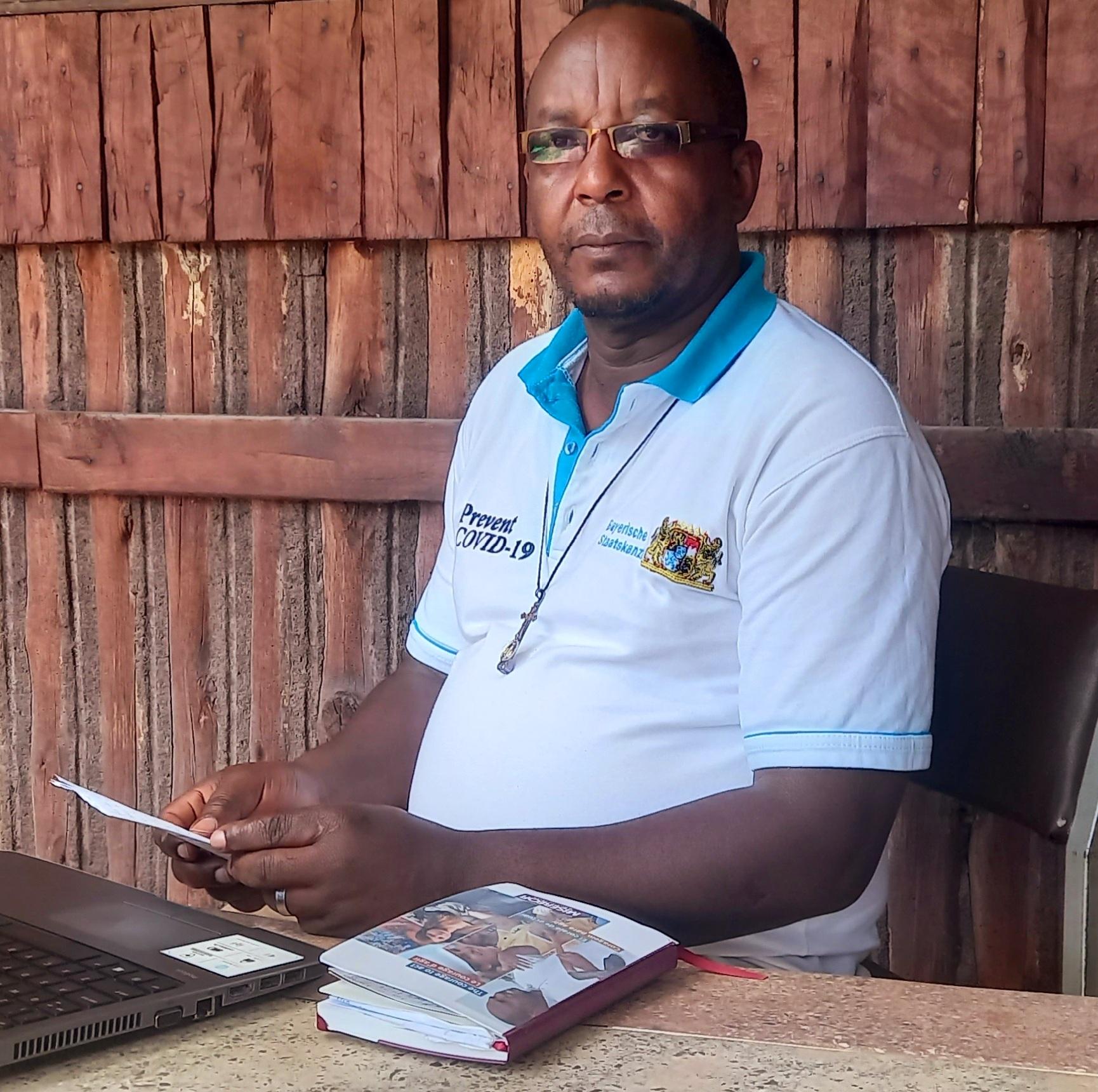 In 2008 during my normal duties under Caritas Nyeri, I was asked to join a team of experts from the Kenya Government and World Food Programme (WFP) to carry out a humanitarian Survey in Laikipia County and in particular Solio settlement Scheme. Solio settlement had just been established by the Government to settle victims of the post-election violence of 2007/2008.
It was during this survey that I came across very poor, desperate and malnourished families that really pained my heart. Just like the story of the tiny humming bird that tried to put off a big forest fire with drops of water in her mouth from the river, I tried my best to lobby for some assistance from people of goodwill for at least some food and water. However, the community needs in Solio were too much for me but I kept on trying my best to give them some hope.
In the same year (2008) I was lucky to be part of a Kenyan delegation that visited Germany. During this visit we shared the sad story to our German friends led by Mr. Ulrich Frey. It was after this visit that we engaged on a journey with our German friends to address the needs of the needy communities Solio. From the bottom of my heart, I thank our friends and donators in Germany who have willingly supported this transformative agenda of the Solio community.
Just like Martin Luther King Jn. said, "If you cannot fly – run, if you cannot run – walk and if you cannot walk – crawl, but always keep moving" we shall never retreat on our agenda to support the needy in the society no matter what. I therefore welcome you to be part of the Solio story in whatever means God has blessed you with!
Thank you and God bless
Nicholas Wambugu, Director – Solidarity Association in Kenya